Free Fire Rescue Window Decal
Request your free decal today.
Whaley Law Firm is dedicated to fire safety and keeping you, your family and even your pets safe.
J.R. Whaley survived a house fire as a child. As a result, he has given back to the community through
partnerships with local firehouses, scholarships, and donating smoke detectors. Every year during Fire
Safety Week, J.R. gives local media tours and educates the public on how to survive a house fire.
Because your safety is so important to us, we have created a FREE decal to place in the window of your
home. It allows you to indicate how many Adults, Children and Pets are inside, to help firefighters
ensure they have gotten everyone out of the home in case of emergency.
Please sign up for your free decals on this page and indicate how many decals you would like.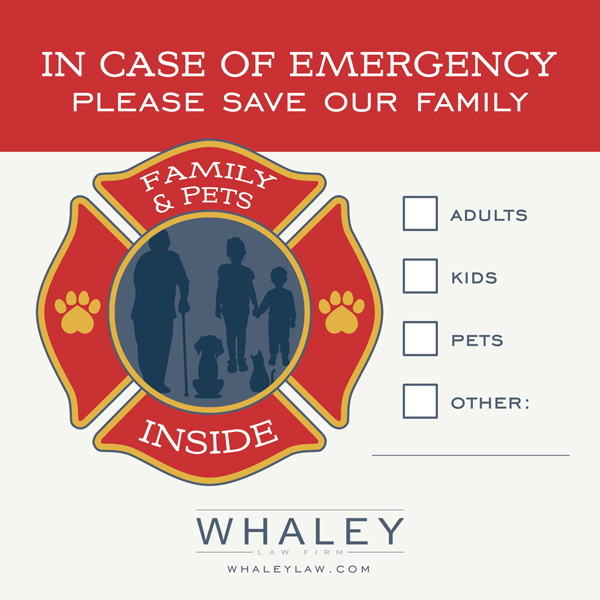 Submit this form and we'll send your free decals right away!
(We are currently only sending decals to addresses in Louisiana.)